Are you in need of a top-notch maths tuition centre in Singapore? We provide comprehensive class-based and online tuition for PSLE and O-Level maths. Your children will have their reasoning and problem-solving skills trained as we help them excel in mathematics.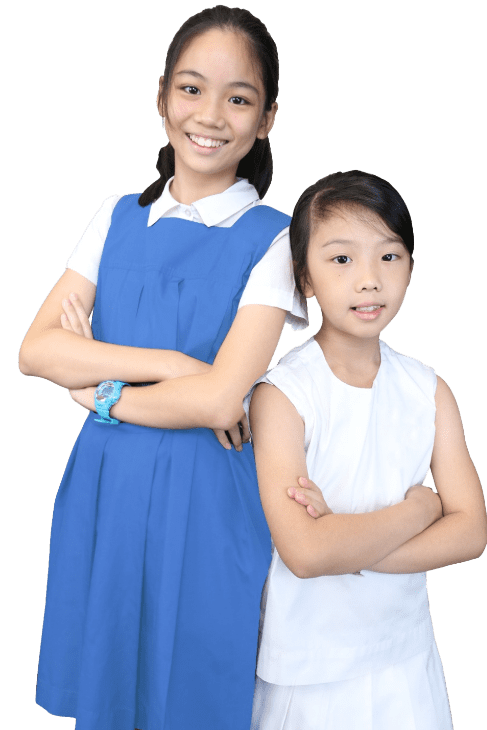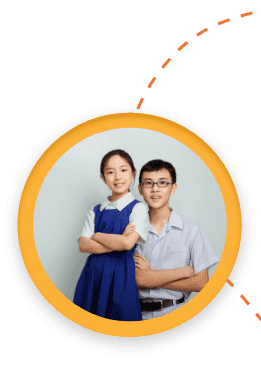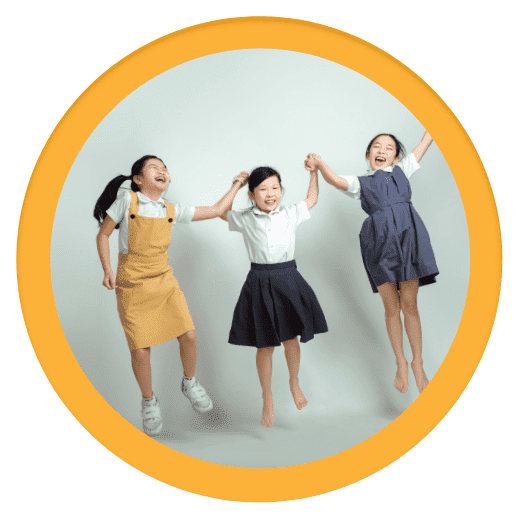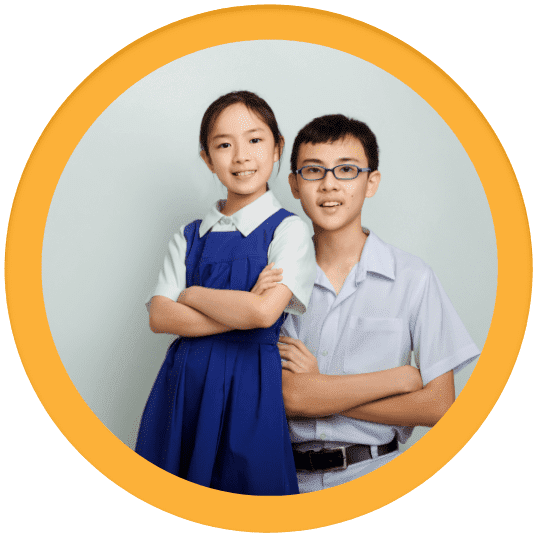 The Matrix Method, which was originally developed in 2008, has undergone continuous refinement and improvement over the years. Our dedicated team of math specialists conducts extensive research to ensure that our programme remains in line with the MOE syllabus and addresses the most commonly tested concepts in schools.
We are committed to overcoming common challenges faced by students and constantly exploring better ways to explain solutions and concepts. Our aim is to present the material in a manner that young minds can easily comprehend and understand.
At Matrix Math, we take pride in our innovative approach to math education. Our team's unwavering dedication and passion drive us to create a dynamic and effective learning experience for students. Join us on this exciting journey of continuous improvement and witness the transformative power of the Matrix Method in empowering young minds to excel in math.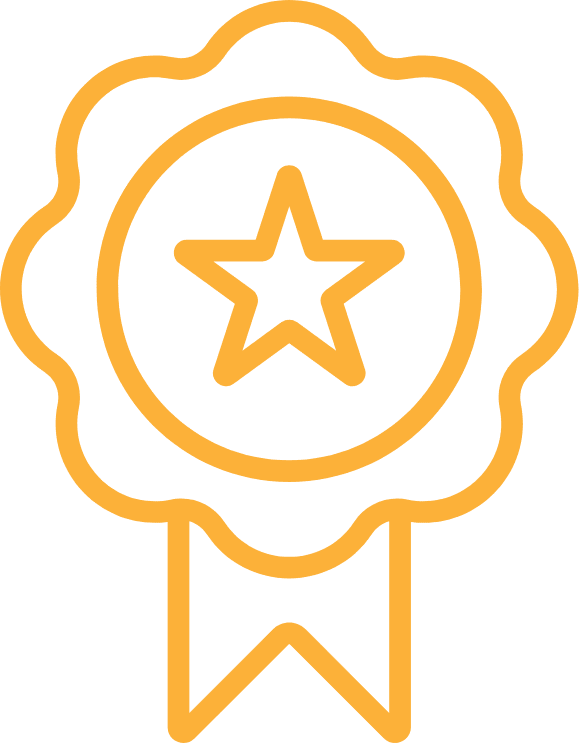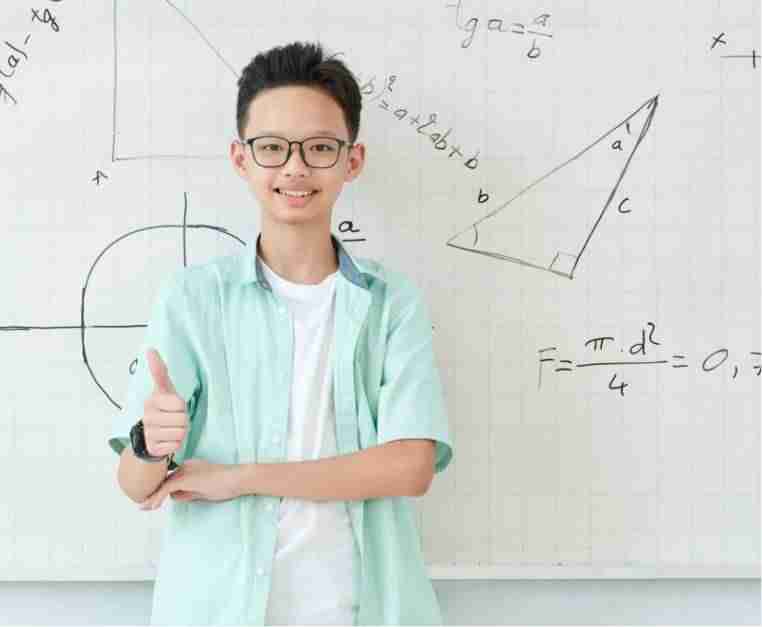 GET REAL RESULTS WITH THE MATRIX METHOD
At Matrix Math, we have developed the Matrix Method, a thought process inspired by how successful students approach and process complex information. Through keen observation, we have cracked the code to understand how these students efficiently solve challenging word problems and translate them into systematic solutions. The result is a streamlined approach encompassing 5 simple and easy-to-follow steps.

However, our approach goes beyond just math problem-solving. At Matrix Math, we are committed to nurturing well-rounded learners. We believe in installing good learning habits and cultivating essential thinking skills in our students. We understand that these skills are the building blocks of future success, extending far beyond the realm of mathematics.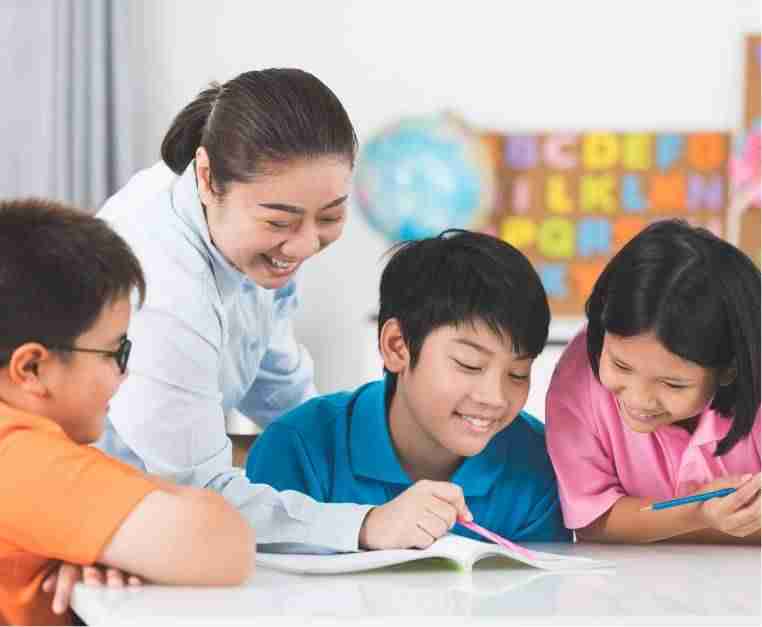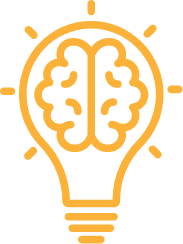 STUDY SMARTER
At Matrix Math, we prioritize academic excellence with a strategic approach, introducing "ROL" - Return on Learning.

To achieve the highest ROL, we structured our lesson plans to build upon previous knowledge and prepare students with essential skills for future concepts. Our teaching approach focuses on laying strong foundations through a building-block method, gradually adding complexity to ensure students grasp each concept effectively.

Understanding that forgetting is a natural part of the learning process, our programme emphasises continual reinforcement, ensuring students can retain and apply their mathematical skills effectively.

With our approach, students experience a comprehensive learning journey that not only enhances their math proficiency but also ensures lasting retention and application of knowledge.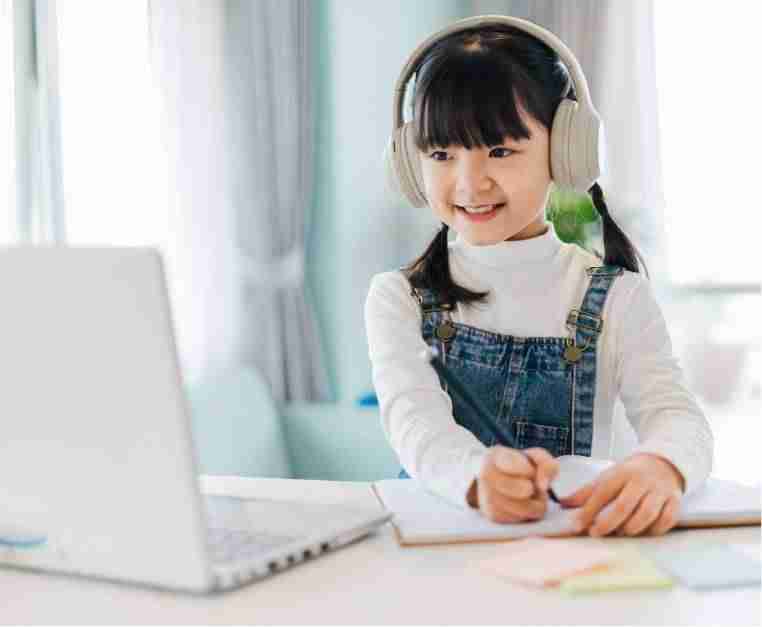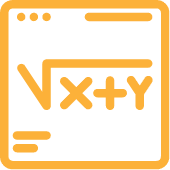 At Matrix Math, we recognize that while young children may initially lack the tools and maturity to be independent learners, cultivating independence is a crucial aspect of their development. Independent learners are students who take ownership of their learning, thinking critically, and seeking answers on their own.

To foster independent learning, our teachers are specially trained to encourage students to think critically and question concepts instead of merely providing answers. We believe in nurturing their curiosity and problem-solving skills.

In addition, we have developed a range of free self-learning online lessons and videos. These resources empower students to explore essential topics and concepts at their own pace, further enhancing their independent learning abilities.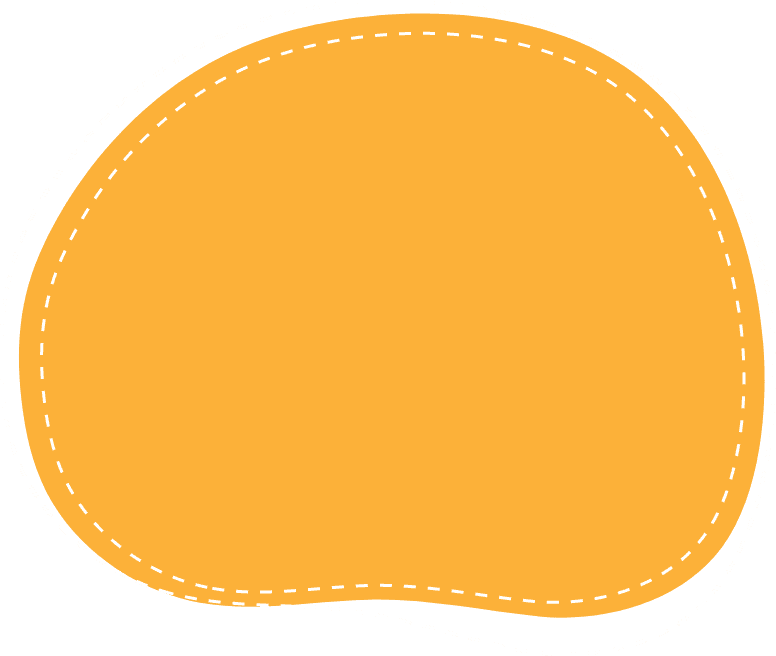 At Matrix Math, we are dedicated to providing courses and math tuition programmes that empower students to excel in maths. Our unwavering commitment is reflected in our proprietary and award-winning Matrix Math method. While our primary focus is preparing primary school pupils for the PSLE, our commitment extends to students of all ages. This includes preschool children, as they embark on their journey towards Primary 1, along with secondary school students, who strive for success in their O-level examinations.
We have a wide range of programmes for children of all ages.
STUDENTS' SUCCESS STORIES
We would like to thank the teachers for the guidance and coaching they have provided all these years. We are really happy that Shannon can continue to excel in her math even though she is in upper primary now. We feel assured that with your dedicated teaching and the comprehensive worksheets, she will be prepared for her PSLE next year. Thanks !
We are very happy with my P5 boy's SA2 maths result which sae him scoring a high AL1 with a perfect score in paper 2. Special thanks to Teacher Rebecca for closely monitoring his progress and guiding him on challenging maths questions.
We are very happy with our child's result. She scored a borderline pass during her Term 3 assessment after circuit breaker which made us so worried. She started her online class in late July with Teacher Jeanne and managed to score 87% for her EYE which made us very proud of her achievement. Many thanks to Teacher Jeanne for her patience and dedication in guiding my girl. My girl will definitely miss Teacher Jeanne as she advances to a different teacher in P5.
I've been attending tuition here for almost 6 years, and my math has improved a lot since then! The teachers are extremely caring and they go out of their way to make sure we are coping well 🙂
This tuition centre is amazing and my math has improved significantly.Ii have been here since 2014 and have seen how hardworking the teachers are here. the founder of this centre is nice, kind and good with children. would recommend all to join this tuition centre and have a go at their Matrix Method which has helped many children in their pursuit of excellence in math.
Nathan has been with Math Matrix since P3 with Teacher Rachael and he has consistently attained AL1 for Math even until the most recent Weighted Assessment in P5! Nathan has just commenced on Math Olvmpiad with Teacher Lina and has attained two GOLDs in SASMO and Singapore Math Kangaroo Contests within a short span of 5 months! Good Job, Math Matrix tutors!
My girl Eilis has started with Matrix Math since preschool. She's greatly blessed with wonderful teachers Jeanne and Gladys who have helped her build up good foundations and concepts. Therefore Math has always been one of her strongest subjects. With great teachers and materials, Eilis is able to score well for all her Math examinations all these years. Pray she'll excel and score an A* in her coming PSLE. Thanks again Matrix Math especially teacher Jeanne!!
Thanks to Matrix Math, I managed to get a perfect score for my end of year examinations in Primary 5 (Top of the class). I think that the Matrix Method has really helped me solve difficult problems and I would definitely recommend this math tuition centre to those who are looking for a math enrichment centre for their child to enrol in. Thank you
Here we share valuable tips and tricks for both parents and pupils alike! Ranging from strategies to combat stress as exams approach to learning effective techniques for enhancing formula memorization, you'll find nothing less than practical guidance with us.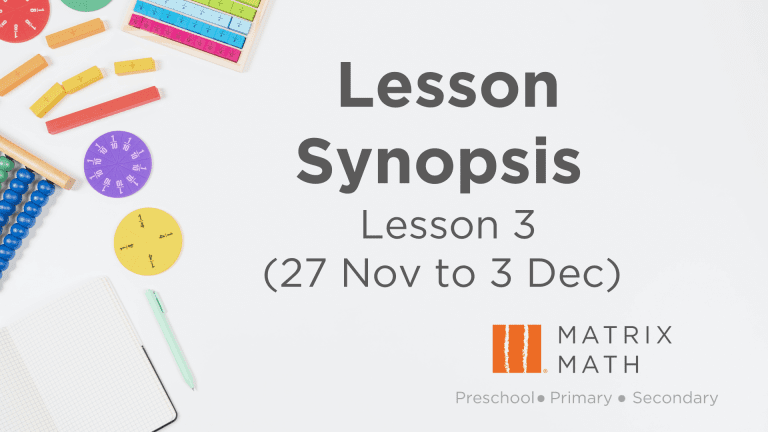 LESSON 3 SYNOPSIS (27 NOV – 3 Dec 2023)
This synopsis provides an insightful glimpse into what students will be delving into throughout the week, outlining the key topics, fundamental concepts, and specific areas of focus. For any questions or clarifications, please feel free to reach out to us at 97227759 via WhatsApp.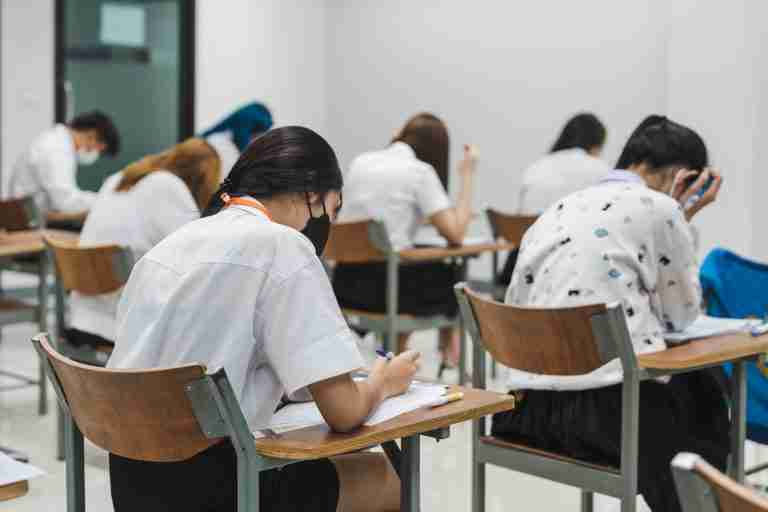 UNLOCKING SUCCESS: THE CRUCIAL ROLE OF PRIMARY MATHS TUITION IN EXCELLING AT PSLE MATHS
How primary math tuition prepare your child for PSLE maths? When we mention "Mathematics", your mind might jump to PSLE Maths. But do you know the subject plays a more significant role in your child's life than academics? In Singapore, maths is a crucial requirement when it comes to certain occupations and is, of course, used in daily life. Therefore, building a strong foundation for your child to excel is necessary from a young age, and this is where Primary Maths Tuition steps in. What are the challenges of PSLE Maths questions? Complexity: If your child does not have a firm grasp of the subject during their earlier years of schooling, then PSLE Maths will be a challenge. This is because the exam builds upon concepts introduced in the previous years of their education. Without a solid understanding of the fundamentals, it is akin to building a house without proper support, which becomes increasingly unstable. The exam typically includes a mix of difficulty levels. While some questions are relatively straightforward, others may be deemed as challenging. Therefore, students must be prepared to tackle a wide range of problems, which can be intimidating if they have not developed a strong foundation. Critical thinking: PSLE Maths exam questions often require a deeper understanding of mathematical concepts. Your child is not only expected to solve problems but also to explain their solutions and demonstrate that they understand the principles behind them. For students who have not grasped the fundamentals or relied on rote learning, the exam can be demanding. Word problems: Word problems, common in PSLE Maths, require your child to translate real-world scenarios into mathematical equations. This can be challenging for those who struggle with reading comprehension. Additionally, it demands applying mathematical concepts to potentially unfamiliar situations, involving the need to adapt between different problem-solving scenarios.  What are the benefits of Primary Math tuition for PSLE Math? Personalised attention and feedback In a typical classroom setting, it can be difficult for a teacher to provide individual attention to each student. Maths tuition, on the other hand, offers smaller class sizes or one-to-one sessions, allowing tutors to focus on each child's specific needs. Through Matrix Math's scientific diagnostic tests, we can identify your child's abilities and weaknesses to create tailored lessons for crafting individualised learning experiences. Regular feedback from the tutor helps students track their progress, identify areas that need improvement, and make the necessary changes to their study plans. With our teacher-to-student ratio 1:6, you can rest assured that your child's needs are met. Enhanced confidence and motivation Building confidence is essential for excelling in PSLE Maths, as nerves can easily take over during the exam, leading to your child's mind going blank due to panic. At our primary maths tuition center, we aim to build a strong foundation in each of our students, helping them consolidate what they have learned in their previous years of schooling. This can boost their self-esteem as they begin to grasp concepts previously found to be challenging. Efficient preparation for exams When preparing for PSLE Maths, primary maths tuition can be crucial. Students may be provided with practice papers and mock tests to simulate exam conditions. Matrix Math provides structured workbook practice designed to guide students as they progress through topics and concepts. This approach helps learners recognise patterns and apply consistent problem-solving strategies to similar types of questions. It not only reinforces their understanding but also enhances their efficiency when tackling a variety of maths problems. Improved problem-solving skills  Primary maths tuition often strongly emphasises problem-solving skills, which are an essential aspect of PSLE Maths. Students learn to break down complex problems into manageable steps, identify relevant information, and apply the appropriate solutions. These strategies are crucial during the exam, as questions often require multi-step thinking. How can you choose the right Primary Math tuition center? There are hundreds of tuition providers in Singapore, and choosing the right one can be daunting. Let's get to know some key factors which can be used to determine how you can pick the right primary maths tuition center for your child. Class size: When you send your child to a tuition class, you want them to reach their full potential. And this requires personalised feedback and guidance, instead of a generalised approach. In a regular classroom, teachers may find providing such attention to every student challenging. Therefore, look for a center with small class sizes to have your child learn in a comfortable environment and enhance their learning experience. An example of this is Matrix Math, which has a teacher-to-student ratio of 1:6 to ensure every student gets the attention they need. Reviews and testimonials: Take a look at social media and forums, or ask for recommendations from family and friends. This can help you narrow down your choices in selecting the right primary maths tuition center for your child. By going through reviews from parents, you can have a glimpse into the effectiveness of their teaching methods and how they may impact the academic performance of your child. Browse through our testimonials, where you can find firsthand experiences from parents who have entrusted us with their children's educational journey. Teaching methods: When selecting a math tuition center for your child, it's vital to consider factors that align closely with their educational needs and aspirations. Key aspects to look for include a curriculum that mirrors the local education system, such as the Singapore MOE syllabus, to ensure that your child's learning in the center complements their school education. An emphasis on reasoning and problem-solving skills in the teaching approach can significantly enhance your child's understanding and application of math concepts, moving beyond mere rote learning. Small class sizes are also beneficial, as they offer more individualised attention and support from teachers. Moreover, the qualifications and experience of the educators, along with the center's track record in preparing students for pivotal exams like the PSLE, are crucial considerations. An additional essential factor is the research and development behind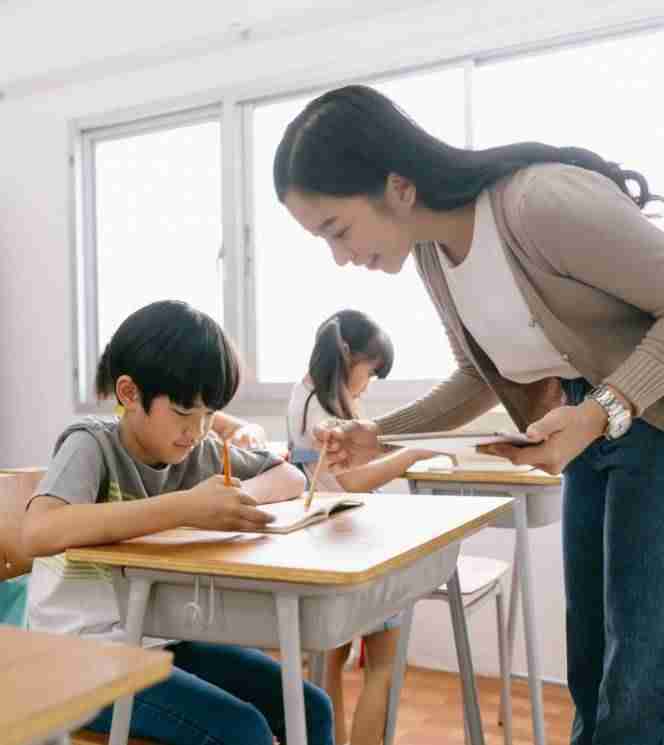 MATRIX MATH
@ MARINE PARADE
1 Marine Parade Central, #11-04/08,
Singapore 449408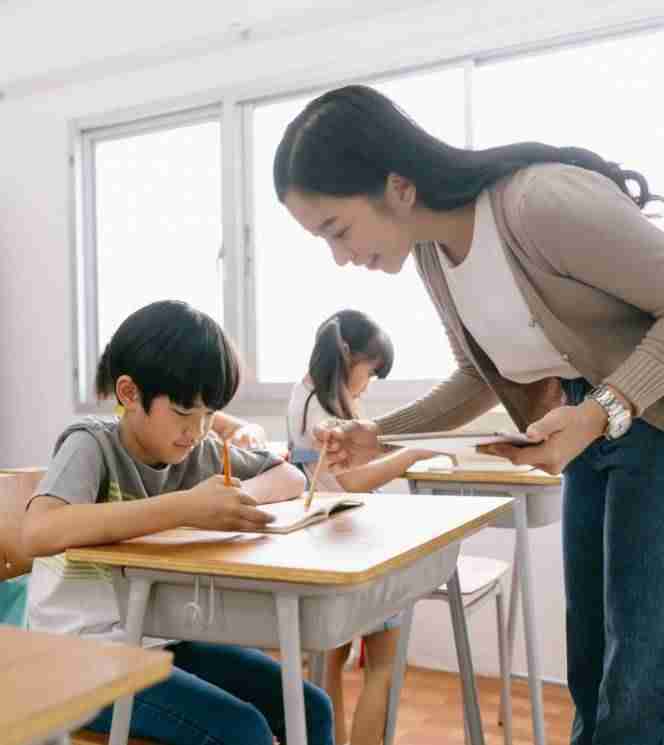 84 Bedok North St 4 #01-39 Singapore 460084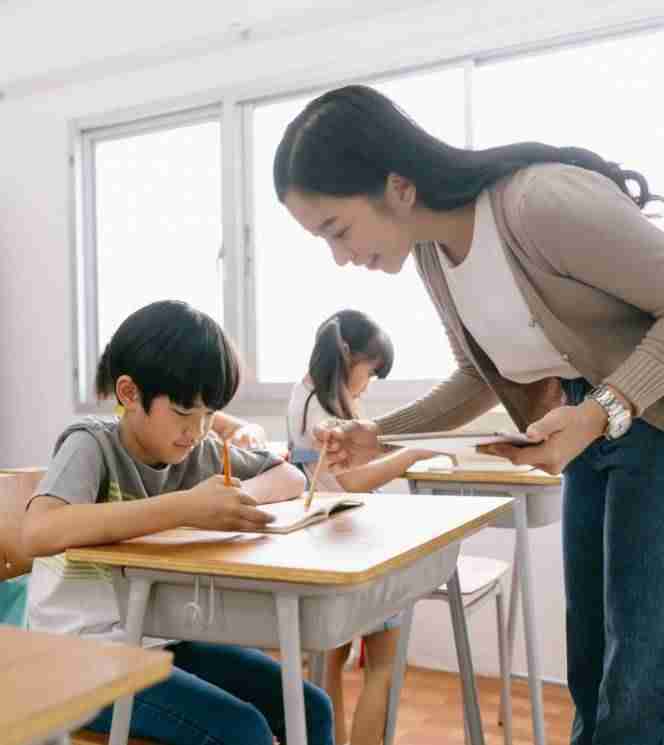 84 Bedok North St 4 #01-39 Singapore 460084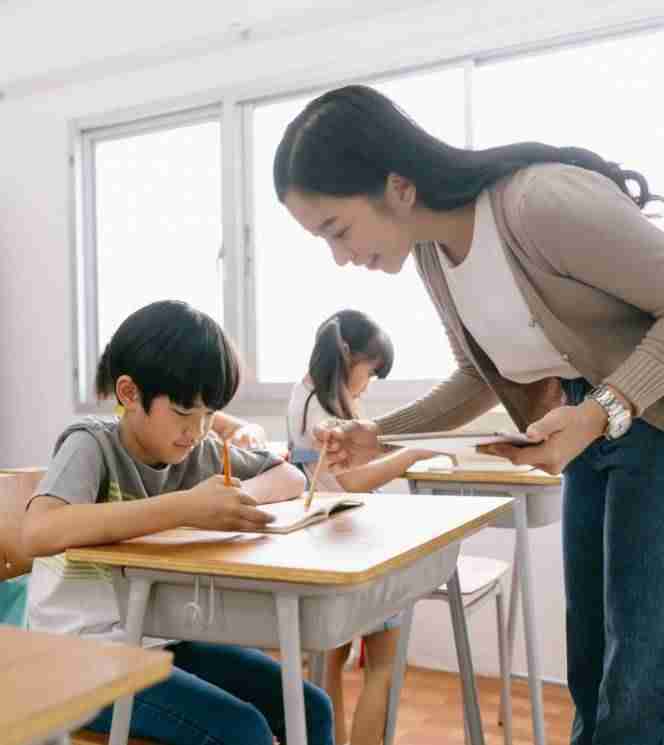 21 Hougang St 51, #02-18,
Hougang Green Shopping Mall
Singapore 538719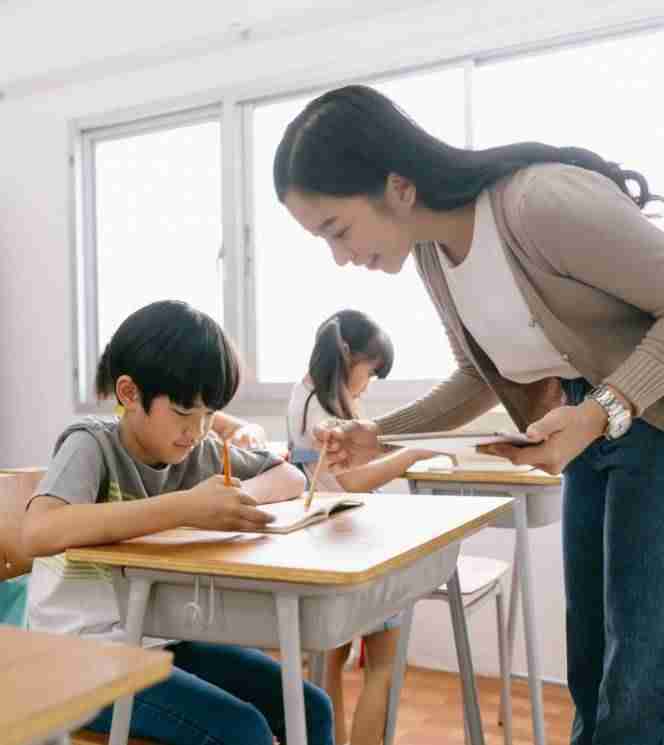 598 Yishun Ring Rd, #B1-16,
Wisteria Mall
Singapore 768698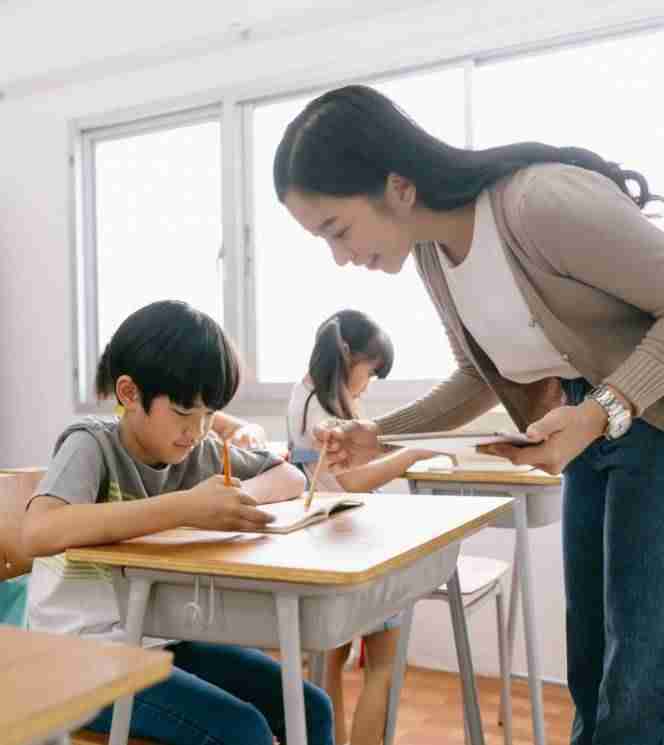 MATRIX MATH @ BUKIT BATOK
528 Bukit Batok Street 51, #01-64, Singapore 650528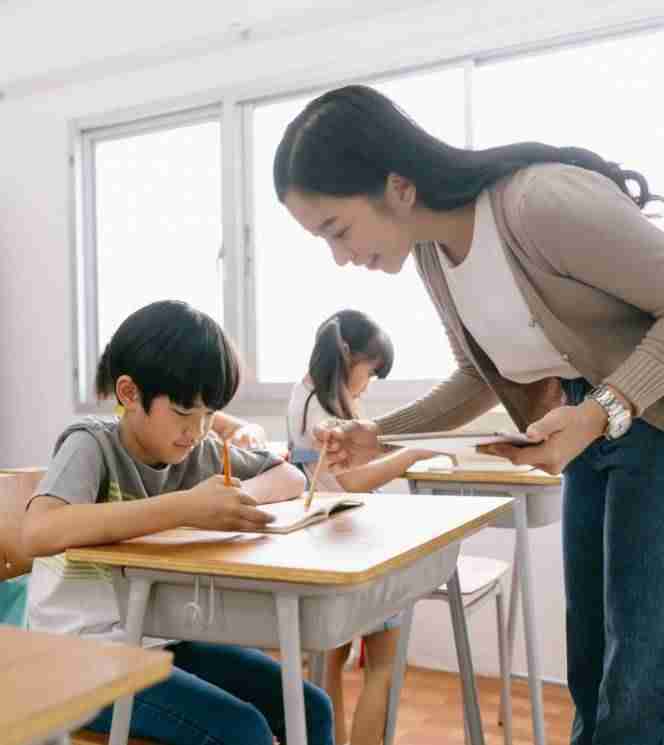 378 Clementi Avenue 5, #01-336, Singapore 120378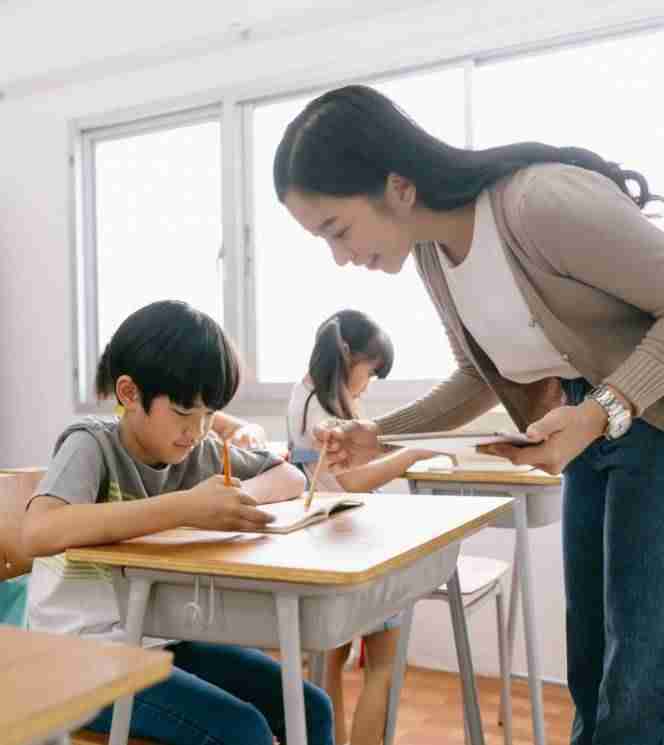 MATRIX MATH @ JURONG EAST
130 Jurong Gateway Road, #04-217, Singapore 600130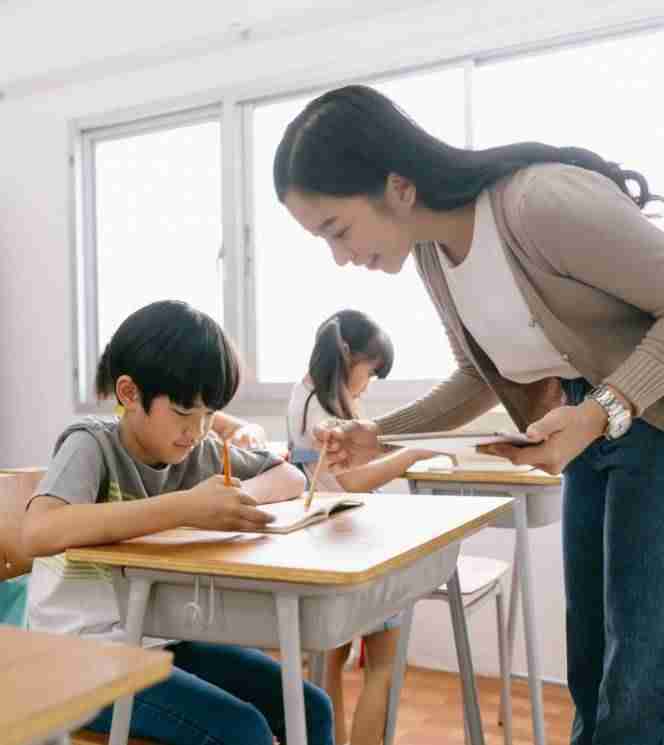 MATRIX MATH @ JURONG WEST
(WESTWOOD, ABOVE SHENG SIONG)
7 Jurong West Avenue 5, #02-02
(above Sheng Siong Westwood)
Singapore 649486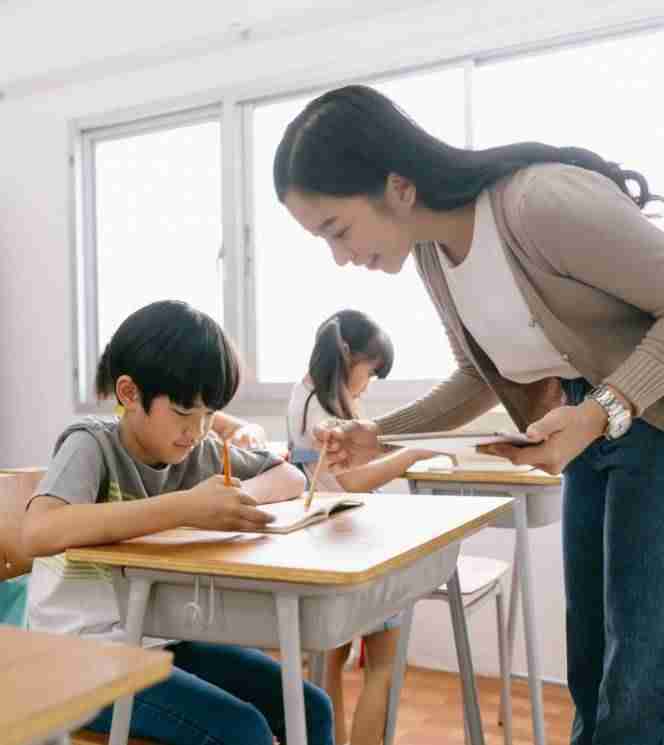 MATRIX MATH @ BUKIT TIMAH
170 Upper Bukit Timah Rd,
#01-42 Bukit Timah Shopping Centre,
Singapore 588179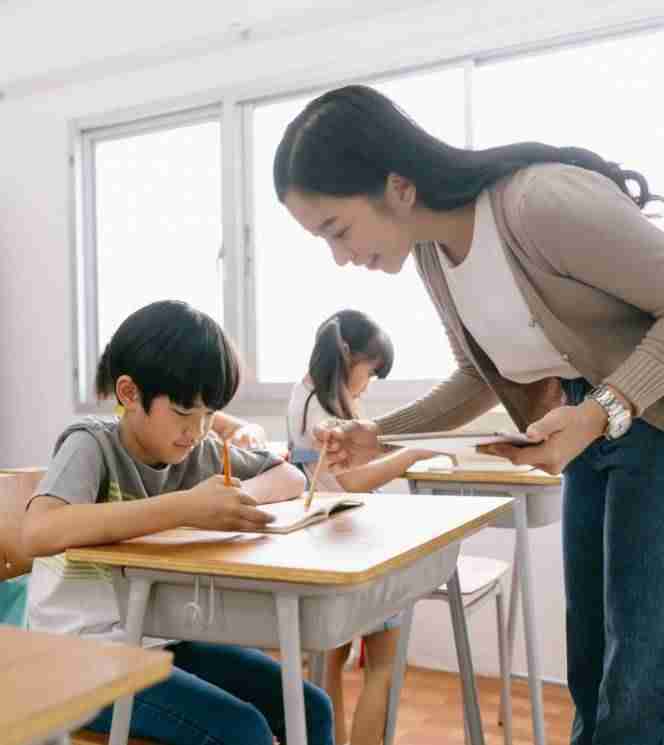 MATRIX MATH @ TOA PAYOH SAFRA
(MANAGED BY SAFRA AND MATRIX MATH)
293 Lor 6 Toa Payoh, #02-01
Toa Payoh Safra
Singapore 319387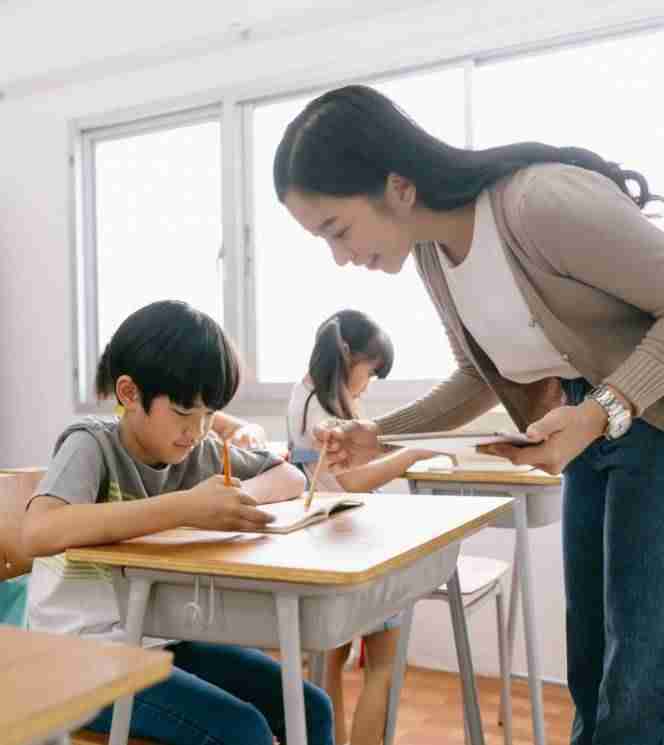 1 Goldhill Plaza #03-25
Singapore 308899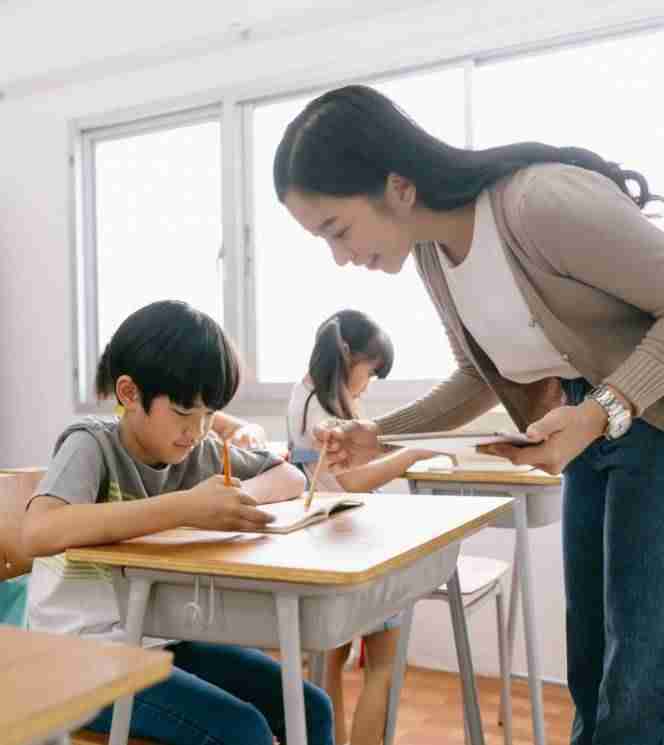 MATRIX MATH @ BUKIT PANJANG
524A Jelapang Road
Greenridge Shopping Centre
#03-05
Singapore 671524