PRESCHOOL MATHS PROGRAMME
SUCCESS IN MATHS GOES BEYOND ROTE LEARNING.
At Matrix Math, we understand that the key to achieving success in maths goes beyond rote learning. The foundational skills acquired during the preschool years are crucial for your child's journey in Primary 1 and beyond. Our innovative approach emphasises problem-solving skills rather than mere drilling exercises, ensuring a comprehensive understanding of concepts.
HOW OUR MONTHLY MATHS PROJECTS WORK.
We believe in fostering a love for math in young children from the very beginning. Through engaging in hands-on activities, we not only teach math concepts in an interesting and interactive manner but also strive to ignite a genuine interest and curiosity in math among our little learners. Our specially designed math activities align with the MOE syllabus and methodology, ensuring that children are exposed to key math concepts in a fun and meaningful way.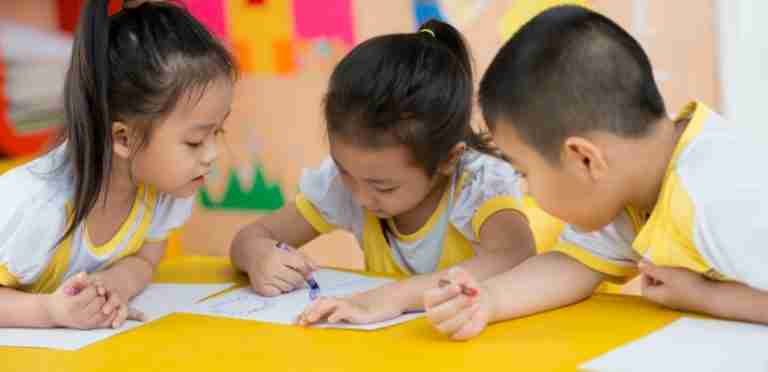 TARGETING YOUR CHILD'S KNOWLEDGE GAPS
We believe in tailoring our approach to address individual weaknesses, rather than teaching all maths concepts uniformly.
Our Preschool Maths Programme is designed to be an individualised, step-by-step learning journey that focuses on closing knowledge gaps in maths. By the time your child enters Primary 1, they will be equipped with the foundational maths skills needed for a confident and positive start.
Explore the world of math with our monthly math projects! Watch our students in action as they dive into hands-on activities that make learning math fun and engaging. These video clips offer a glimpse into the exciting projects we conduct each month, showcasing the valuable skills and concepts our students learn. Stay tuned for more updates, as we continue to share the magic of math through these captivating videos. Check out this space regularly for new math project videos and get inspired by our students' enthusiasm and creativity in tackling math challenges!
UNDERSTANDING PART AND WHOLE
FUN WITH MATH, ICE CREAM FACT FAMILY
RACING CARS AND ORDINAL NUMBERS
LEARNING MEASUREMENTS BY UNITS
PART AND WHOLE APPLICATIONS
SNAKES, LADDERS, MULTIPLICATION & DIVISION
RECOGNISING AND UNDERSTANDING NUMBERS TO 100
SECONDARY 1 MATH TUITION LESSON 27 REVIEW